Hoogwaardige kalibratoren & controles voor klinische LC-MS/MS & HPLC
Hoogwaardige kalibratoren & controles voor drugs of abuse met LC-MS/MS
Onze kalibratoren en controles voldoen aan de hoogste normen voor klinische LC-MS/MS en HPLC en zijn perfect geschikt om de in uw laboratorium ontwikkelde testen (LDT's) te monitoren. Elk concentratiebereik is geoptimaliseerd voor klinisch relevante concentraties waarbij de hoogste stabiliteit en consistentie gegarandeerd is.
Lange houdbaarheid
Maakt langdurige opslag mogelijk van ongeopend materiaal (tot 3 jaar) en aliquots
Betrouwbaar en robuust
Consistente resultaten, mede van lot tot lot, voor uw onderzoeksgebied
Klaar voor direct gebruik
Geen tijdrovende opwerking of eigen productie nodig
Reproduceerbaar
De kalibratoren zijn metrologisch herleidbaar naar (inter)nationale meetstandaarden, vaak naar geschikt gecertificeerd referentiemateriaal, vastgelegd in een traceerbaarheidsketen
Gebaseerd op humaan materiaal
Alle kalibratoren en controles zijn vrijwel uitsluitend gebaseerd op humaan materiaal, waardoor het hoogste niveau van nauwkeurigheid en betrouwbaarheid wordt gewaarborgd
MassTox® Drugs of Abuse Testing omvat 108 drugs en metabolieten en maakt target screening en kwantitatieve bevestiging in één LC-MS/MS run mogelijk. Een laboratorium in Duitsland heeft onze assay getest en vergeleken met GC-MS.

Gegevens uit de praktijk tonen aan dat LC-MS/MS immunoassays of GC-MS kan vervangen en de vereiste gevoeligheid biedt, terwijl ook de workload in het laboratorium wordt verminderd. De voor GC-MS vereiste derivatiseringsstappen worden overbodig. LC-MS/MS heeft ook een nauwkeurigheid en selectiviteit die voldoende is om target screening en bevestiging in één stap uit te voeren, terwijl immunoassays vaak een alternatieve methode vereisen om positieve resultaten te bevestigen.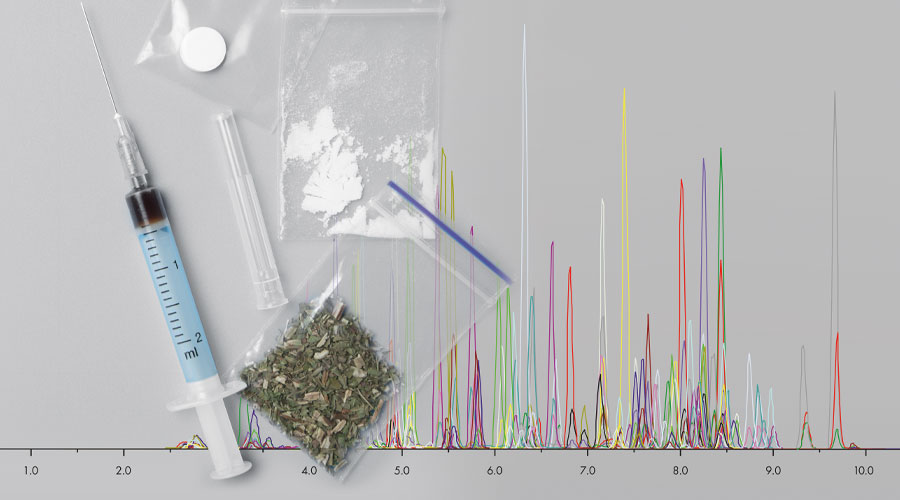 ---
Speciale kortingsactie voor klanten in Nederland*
Voor een beperkte periode bieden wij alle kalibratoren en controles voor klinische LC-MS/MS & HPLC aan met een korting van 40-50%. Test onze producten op betrouwbaarheid, robuustheid en duurzaamheid en bestel uw favoriete producten.
Hoe kan ik profiteren?
Hieronder vindt u ons volledige assortiment kalibratoren en controles. Gebruik ook de handige filterfunctie om specifieke parameters te vinden.
Voeg uw gewenste kalibratoren en controles toe aan uw winkelwagen (max. aantal 1 per product) via de knop "Quote/Order".
Wij zorgen ervoor dat u een offerte ontvangt met tot wel 50% korting.
* Voorwaarden
De aanbieding is geldig voor één pakket per product en geldt voor alle Chromsystems kalibratoren en controles
Deze speciale aanbieding is alleen geldig voor klanten in Nederland
Deze actie loopt binnenkort ten einde
De aanbieding geldt voor nieuwe bestellingen die rechtstreeks bij Angela Holthausen/Ria Emonds worden geplaatst via telefoon, e-mail of online via deze website
---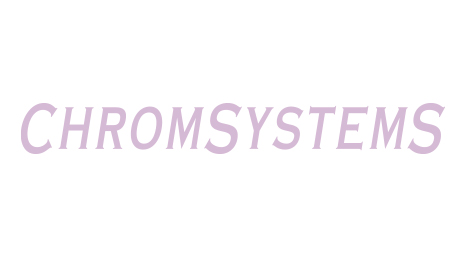 Nederland Noord & Centraal
Voor vragen of een directe bestelling kunt u contact opnemen met uw persoonlijke contactpersoon:
Angela Holthausen
Telefoon: +49 172 8388780
E-mail: holthausen@chromsystems.com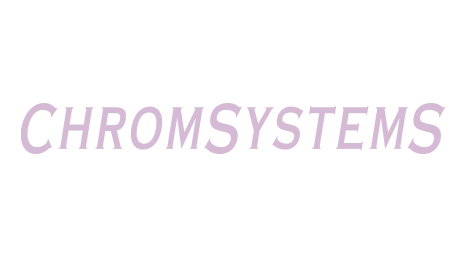 Nederland Zuid
Voor vragen of een directe bestelling kunt u contact opnemen met uw persoonlijke contactpersoon:
Ria Emonds
Telefoon: +32 468 57 67 07
E-mail: emonds@chromsystems.com
---
Kies hier uw pakketten kalibratoren en controles en profiteer van een éénmalige korting van 40-50%: