Who we are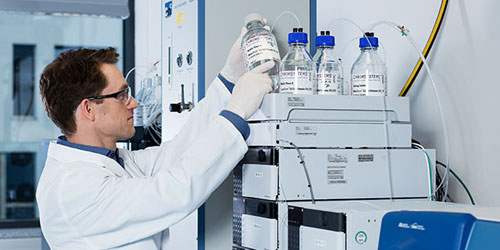 What we do
Economical, validated and reliable methods for clinical HPLC and LC-MS/MS combined with professional support - that's the key for success at Chromsystems. All products are developed and manufactured in Gräfelfing near Munich, Germany, and are subject to strict and comprehensive quality controls.
The company sees itself as a partner to clinical laboratories and provides access to HPLC and LC-MS/MS regardless of the individual customer's existing level of expertise. Our greatest asset is therefore our worldwide active support division, made up of clinical diagnostics specialists who assist Chromsystems' customers both remotely and on site.
---
What distinguishes our products
Chromsystems is clearly the number one in terms of its product portfolio, offering more than 400 parameters for clinical HPLC and LC-MS/MS, encompassing complete kits, quality controls and calibrators. Customers benefit from continuous optimisation and kit upgrades. One example is MassTox® TDM Series A, with a constantly growing parameter menu that now contains more than 200 substances for therapeutic drug monitoring. Laboratories can determine the entire test menu without changing the analytical column and with identical sample preparation: minimum effort - maximum performance.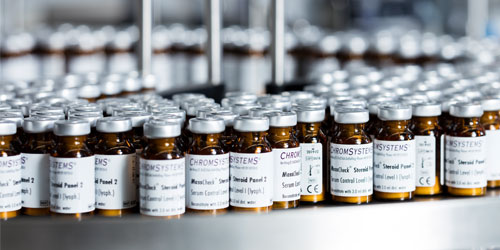 ---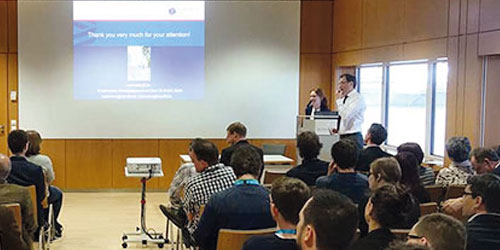 Knowledge transfer and support
Knowledge transfer and close support are essential elements of our customer service. This includes practical workshops, offering clinical laboratories crucial knowledge of clinical LC-MS/MS and HPLC, thus ensuring effective use of the methods in practice. The aim is to enable laboratories without specific prior knowledge to integrate HPLC and LC-MS/MS into their diagnostic routine.
Clinical laboratories have special requirements; we know this from our more than 30 years of experience. Chromsystems therefore offers support tailored to these needs - competent staff, specialised in clinical diagnostics, can assist laboratories, from installation to training and maintenance.
---