Product Information Leaflets
Below, you can find product-specific information on the correct application, storage, and durability.
NEW: Revised design of the product information leaflets
Content and appearance of our product information leaflets are gradually being revised aimed at offering you more clarity. You will be able to recognise the new leaflets by the updated design. The new texts also include:
1. the intended use
2. clear instructions by listing the individual work steps
3. tabular presentation of the stabilities
Product information leaflets available as Excel files
We now provide Excel files of our product information leaflets for faster and error-free data transfer. Simply search for "Excel" to access all available files, which we are constantly updating.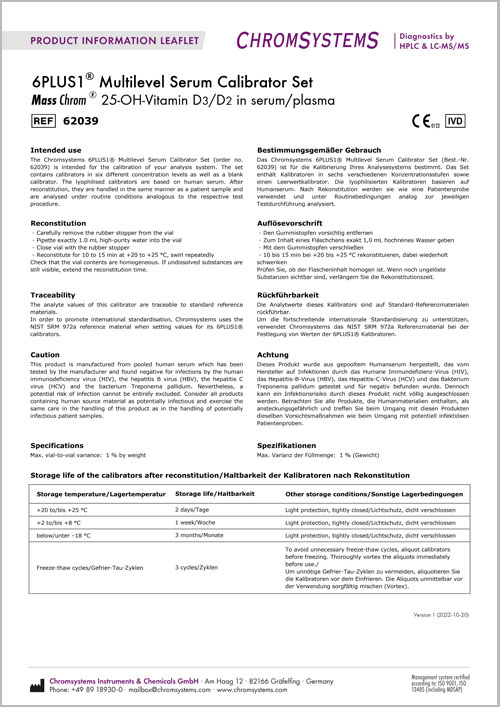 Our new product information leaflet (front page)