Amino Acid Analysis (AAA)
MassChrom® Amino Acid Analysis (AAA) is a flexible assay for the quantification of a full range of 48 amino acids in plasma/serum within 20 min or, 8 min for PKU and MSUD testing only. The assay can be employed for the determination of metabolic diseases.
No derivatisation
Short run times
Excellent separation of isobaric analytes
Each analyte safeguarded by its own internal standard
Full test menu in less than 20 min or PKU/MSUD panel in 8-9 min
Reaction vials or 96 deep well plates
---
Dr Rachel Carling, Scientific Director for Viapath, reports on a study that compares the current gold standard in quantitative amino acid analysis (AAA) - ion exchange chromatography (IEC) with LC-MS/MS.
---
One Assay - Two Test Modes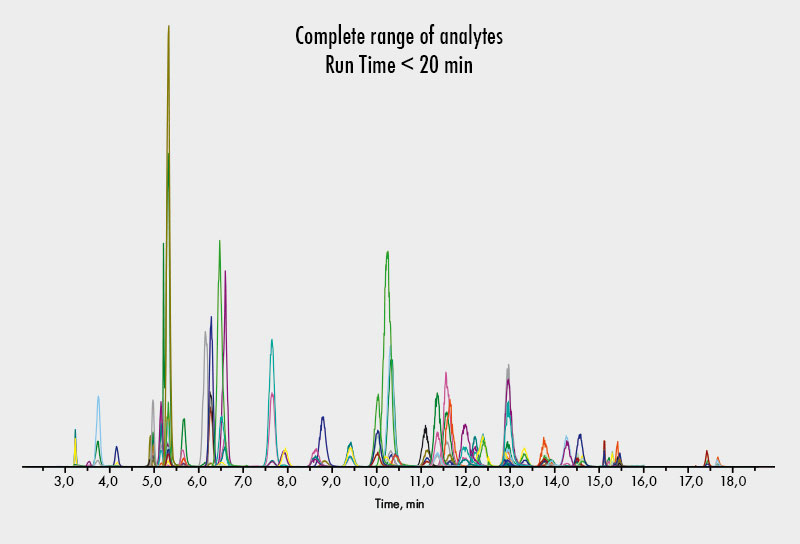 ---
Full Panel
Acetyltyrosine, Adenosylhomocysteine, Alanine, β-Alanine, a-Aminoadipic acid, a-Aminobutyric acid, β-Aminoisobutyric acid, y-Aminobutyric acid, Anserine, Arginine, Argininosuccinic acid, Asparagine, Aspartic acid, Carnosine, Citrulline, Homocitrulline, Cystathionine, Cysteine S-sulfate, Cystine, Homocystine, Ethanolamine, Phosphoethanolamine, Glutamic Acid, Glutamine, Glycine, Histidine, 1-Methylhistidine, 3-Methylhistidine, Leucine*, Isoleucine*, Allo-Isoleucine*, Lysine, Hydroxylysine, Methionine*, Ornithine, Phenylalanine*, Phosphoserine, Pipecolic acid, Proline, 4-Hydroxyproline, Saccharopine, Sarcosine, Serine, Taurine, Threonine, Tryptophan, Tyrosine*, Valine*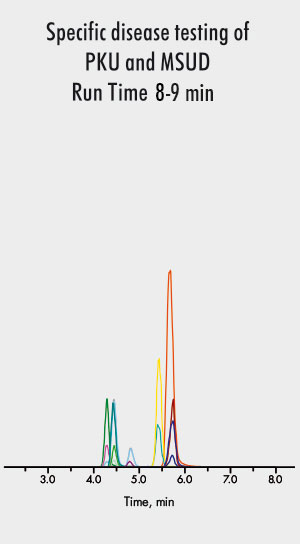 ---
PKU/MSUD Panel
Leucine*, Isoleucine*, Allo-Isoleucine*, Methionine*, Phenylalanine*, Tyrosine*, Valine*
*The 7 analytes highlighted in red can be measured with both the full panel and the PKU/MSUD panel.
---
Download Brochure