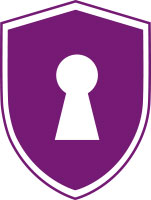 E-mail Encryption
Maximum security and confidentiality of all e-mails and attachments
E-mail encryption is highly recommended whenever you send confidential information by e-mail. This ensures maximum data security and confidentiality for your messages and attachments. From now on you can easily switch to this way of secure communication with us.
---
Log in and enjoy all the benefits that encryption offers:
Easily communicate in encrypted form while retaining familiar work processes
Cost efficiency and productivity through a high degree of automation
Consistent adherence to security guidelines and compliance standards
Please let us know if you need more information or register right away below.
Our offer for the implementation of secure e-mail:
Digital signature
Digitally signed messages (S/MIME certificate) confirm to the recipient both the authenticity of the sender and the integrity of the message. This is already a standard service at Chromsystems.
Webmailer and encrypted PDF document
Webmail portal (HTTPS connection) or password-protected PDF for encrypted messages to recipients that do not have their own encryption solution.
Transport Layer Security (TLS)
Secure transmission of data via SMTP.
Encryption methods S/MIME and PGP
Messages are encrypted with its public key and can only be decrypted with the private key.
Reliable, secure and GDPR-compliant
Retarus Secure E-mail Platform - 100% GDPR-compliant without US provider/hyperscaler.