2020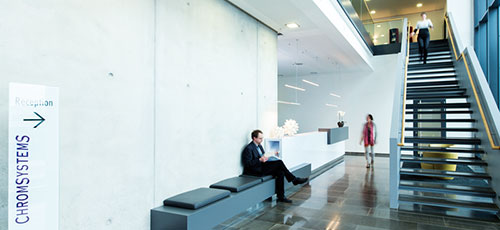 Serving Clinical Laboratories Worldwide for 30 Years
For more than 30 years, Chromsystems supplies its worldwide customers with innovative solutions for clinical HPLC and LC-MS/MS. Our support division is one of the greatest assets, made up of clinical diagnostics specialists who assist Chromsystems' customers both remotely and on site. We are here for you - wherever you need us.
---
2019
New Assay for Drugs of Abuse Testing
In 2019, the company also introduces a new test for drugs of abuse testing that allows the screening and quantitative determination of 108 substances by LC-MS/MS.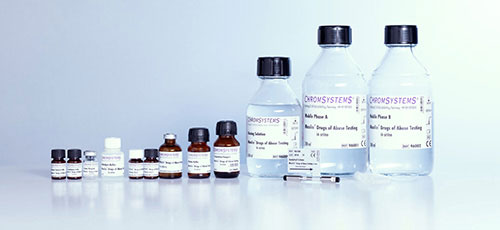 ---
2017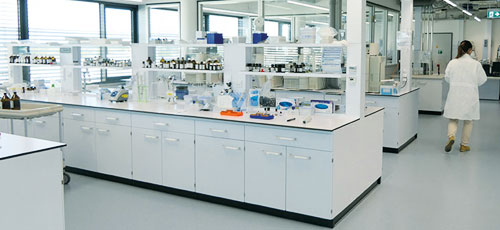 Laboratory Extension for Regulatory Affairs Division
Chromsystems expands its capacity in the regulatory affairs division in order to fullfill current and future regulatory standards. The company is currently working intensively on the new IVD-R, whose transitional period expires in 2022.
---
2015
25 Years Chromsystems
In 2015, Chromsystems celebrates its 25th anniversary. This milestone demonstrates the extensive experience the company has gained in clinical diagnostics, an experience customers can benefit from.
Many current customer laboratories are also with us since the company's start.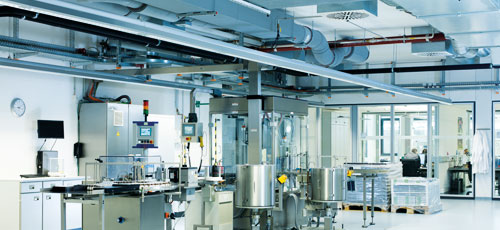 ---
2014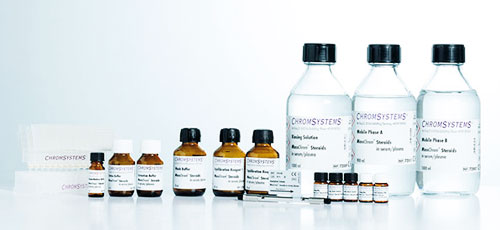 New Assay for Steroid Profiling
In 2014, we launch MassChrom® Steroids, a new assay for the quantitative determination of 15 of the clinically most relevant steroids by LC-MS/MS. Since its introduction, the assay was used for a wide range of clinical studies.
---
2012
New Headquarter
2012 marks the opening of the new headquarter with more than 12.000 m2. From production to R&D and sales - everything is now under a single roof.
Chromsystems now employs more than 100 people.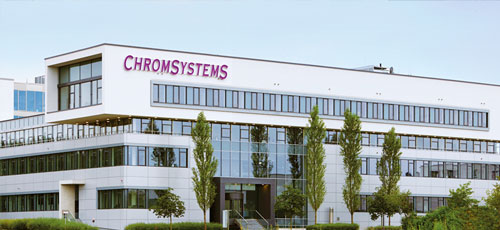 ---
2009
Therapeutic Drug Monitoring with MassTox® TDM Series A
Chromsystems introduces an innovative and modular assay for therapeutic drug monitoring (TDM) by LC-MS/MS. Initally, MassTox® TDM Series A offers a parameter menu of 100 substances that can be analysed with a single column and identical sample preparation. Since then, the parameter menu has doubled to approximately 200 analytes.
---
2007
First LC-MS/MS Assay for Newborn Screening
In 2007, we introduce MassChrom® Amino Acids and Acylcarnitines, representing the company's first LC-MS/MS assay. Today, this newborn screening test is employed in laboratories worldwide and identifies newborns with metabolic diseases.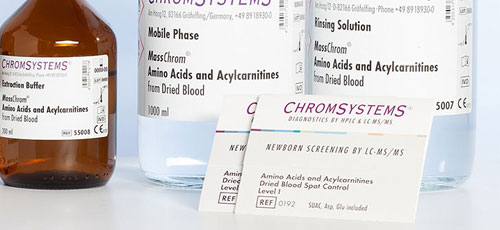 ---
1990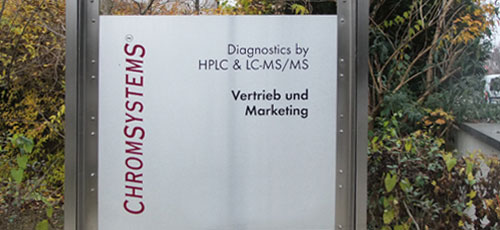 Company Foundation
In 1990 Ms Kappler and Mr Meier are founding Chromsystems. The first product is an assay for the determination of catecholamines in serum/plasma by HPLC for the diagnosis of phaeochromocytomas, among other things.
---