Complete Solutions for Clinical LC-MS/MS
Visit us at Medlab 2021, June 21–24 in Dubai
Take this opportunity to get insight into our innovations such as CSQUANT, our new data mining software and how you can benefit from the largest portfolio in clinical LC-MS/MS.
We are looking forward to welcoming you at Gulf Scientific Corporation stand Z5.C30 at Medlab.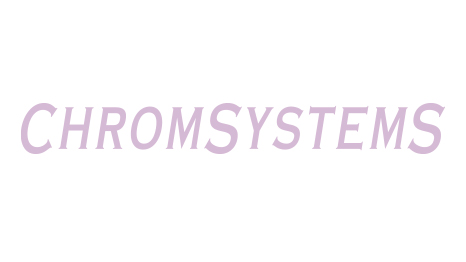 ---
CSQUANT Simplifies your LC-MS/MS Data Analysis
Looking for a run that needs more attention? You would like to see how the internal standard performs over time and how all the quality control samples perform? CSQUANT gathers the complete LC-MS/MS data and creates the overviews you really want. It furthermore supports you through a concise flagging system.
Stop searching – start finding!
CSQUANT evaluates data automatically based on the user-defined criteria for quality controls, calibrators and samples. Filtering by analyte group or respective flagging further simplifies the navigation and identification of conspicuous data.
With one click, users are also able to identify the potential problem with the sample and can go back to the original mass spectrometry data, for re-integration or further analysis. After correction, the revised mass spectrometry data are automatically updated in CSQUANT.
---
The Largest Portfolio in Clinical Mass Spectrometry
For more than 30 years, Chromsystems is one of the world's leading manufacturers of routine clinical diagnostic solutions for LC-MS/MS and HPLC. We are providing clinical laboratories with IVD-compliant reliable products and contribute to safe and cost-efficient diagnostics. Our solutions enable any laboratory to introduce mass spectrometry into the diagnostic routine.
---
Feel free to write us your questions in advance or make an appointment with us on site. In case you are not able to attend Medlab, do not hesitate to get in contact with us..
Contact Chromsystems